Working Miracles on Vehicles
For the past 30 years, the vehicle interior restoration experts at Invisible Touch Inc have exceeded the expectations of our clients. Founded by Jeff Levitin and Yevgeny Levit in Toronto, Ontario, Invisible Touch Inc boasts a large clientele of car dealerships, large corporations, and private customers. In the business of selling franchises to perform repairs on minor damages to car interiors, we credit our extensive success to our powerful and unconventional business model.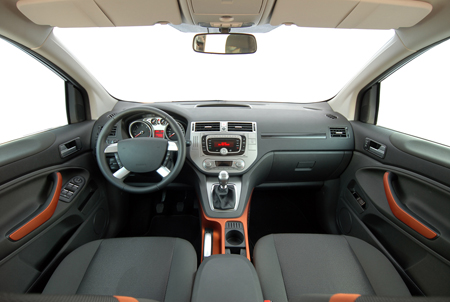 We emphasize skills and knowledge and require commitment from our franchisees. We provide existing clientele and comprehensive training to the people who invest in our business, thus ensuring that people representing Invisible Touch Inc are highly successful. With time and experience, these people become real experts who achieve exceptional results.
Restoring damages to vehicle interiors is sophisticated work. Take a look at what our customers say about their experience with our work.
Ready Honda
We have known and done business with Invisible Touch (IT) and Jeff Levitin since 1989. Invisible Touch has brought stability and competitive pricing to the interior and windshields repair business. Prior to Invisible Touch, there were a handful of chain franchises we used to use that charged way too much and didn't deliver the service, quality, and depth of repair that Invisible Touch and Jeff have. Many repairs prior to Invisible would have required interior panel or windshield replacement or would have been attempted unsuccessfully. With Invisible Touch, they have and can now be repaired and are virtually unnoticeable. They have techniques and time proven technology that produces results that far exceed their competition. They have helped reduce the total cost of reconditioning and have added value to our used vehicle inventory. They are reliable and get the job done! I have been in the auto business my whole life since I was 5 years old and have been running our dealership for 30+ years now. There are a handful of sublet trades that I would recommend, and Jeff and Invisible Touch would be at the top of that list. Even if you are satisfied with your current provider, you would be doing yourself and your business a disservice if you didn't at least give Invisible Touch a try. You have nothing to lose in making your used vehicle inventory easier to sell, to gain.
Bob Redinger
President and General Manager
CADA Dealer Laureate — Business Innovation 2009
To whom it may concern, I had a damaged loveseat which was purchased at Sears. The leather had discoloured and was peeling. I purchased fabric protection from Sears, but for whatever reason, this damage was not covered. I had a representative from Sears come to my home to inspect the loveseat and was told that is was not reparable. I got in touch with Jeff from Invisible Touch, and he came over to further inspect the loveseat. He said that he could repair it and that it would be fine. The loveseat cost me close to $1500.00, and Jeff's charge to repair it would be $200.00. We liked this piece of furniture as it matched two others in the house, so we told him to go ahead. He was wonderful to work with, and he is an expert in his field, for sure. The damage is not visible, and he saved this piece of furniture. It looks perfect. It is almost as if he was a magician. I would recommend him highly. He is a professional in every sense of the word and, more importantly, he was reasonable, caring, and fast. If I ever have need of a leather or fabric repair, he would be first on my list. I have also used him to repair a damaged leather seat in my wife's Infiniti and, again, the repair was perfect. Thank you.
Sincerely,
Larry Dizenhouse
Let Us Fix Up Your Car
Is your car brand new or a few years old? Does it have scratches on the leather seats or cigarette burn holes in the fabric? Let the restoration specialists at Invisible Touch Inc repair it. For a complete list of the services we offer, click here.