Since 1983, Invisible Touch Inc has been providing customers in Southern Ontario area with outstanding vehicle interior restoration services.
Car interior restoration of leather, vinyl, velour, carpets, plastics, door panels, dash boards, car seats, head liners, trim panels, also windshields repair and bumpers - we do it for fraction of replacement costs.
Leather seats and steering wheels, burn holes in cloth and velour seats, and scratches in wood-grain trim and windshields - we do it all!
Our skilled technicians serve customers all over Southern Ontario.
Our experts are mobile and are committed to solving all of your car interior problems. No matter how bad the damage in your car may seem, we're certain our skilled and experienced technicians can make it look as good as new. The better we do our job, the less you can see it!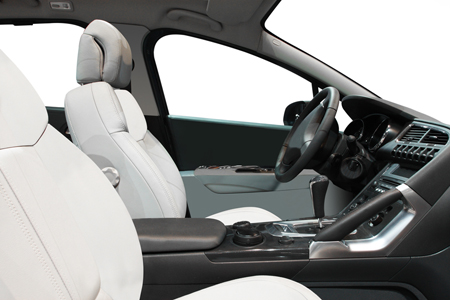 Some of Our Services:
Cloth & Velour Seat Repairs
Dashboard Repairs
Door Panel Repairs
Leather Seat & Steering Wheel Repairs
Bumpers repair
Get the Invisible Touch
If you have unsightly damage inside your car, give the professionals at Invisible Touch Inc a call. We'll perform the necessary repairs and have your vehicle looking brand new in no time.
About Us
For the past 30 years, the vehicle interior restoration experts at Invisible Touch Inc have exceeded the expectations of our clients. Founded by Jeff Levitin and Yevgeny Levit in Toronto, Ontario, Invisible Touch Inc boasts a large clientele of car dealerships, large corporations, and private customers. In the business of selling franchises to perform repairs on minor damages to car interiors, we credit our extensive success to our powerful and unconventional business model...